This App is suitable for Mac OS X.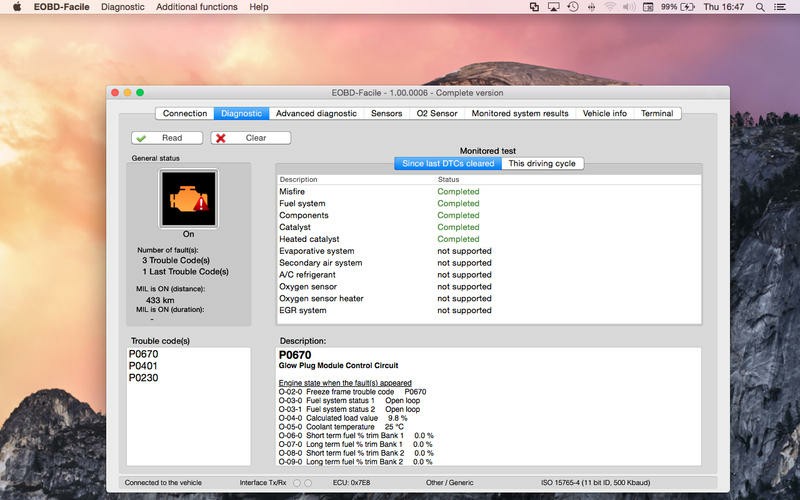 Download this App from Apple Store ( link as below), install it on your Mac (version as appointed) , insert a ELM327 or OBD adapter (DTC reader) to the OBD-II socket of your car, run the EOBD Facile application on Mac, so that you can start to diagnose your car and view trouble code of the engine and real time vehicle data.
Download Link:
https://apps.apple.com/cn/app/eobd-facile-car-diagnostics/id976630793?mt=12
Main Functions of EOBD Facile Application:
1, Scan engine and read trouble code ( fault code, DTC) and show trouble in English (more than 5000 definitions available) .
2, Display automotive manufacturer specific fault code, including but not limited to the following brand: Renault, Peugeot, Citroën, Opel, BMW, Ford, Audi, Volkswagen, Skoda, Fiat, Alfa Romeo, etc...
3, Show real time data of sensors like vehicle speed, engine speed, engine temperature, spark timing, air intake, and so on. The real data type depends on the vehicle configuration.
4, Create travel record on Mac.
5,Create record like GPS data in .kml format .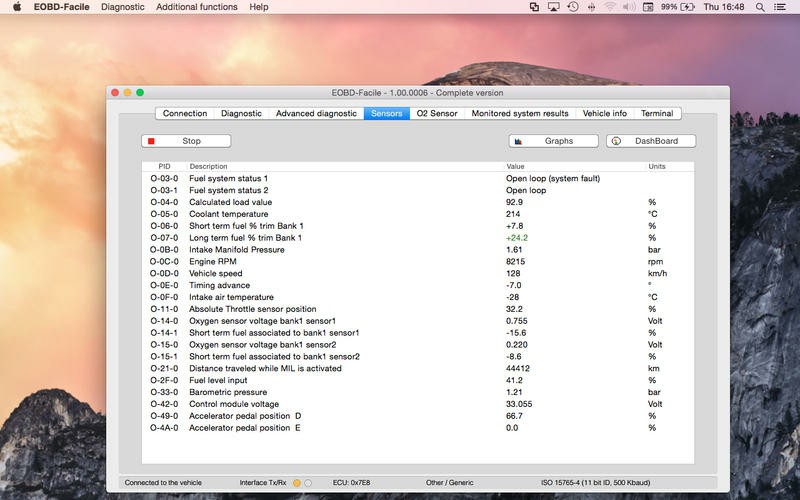 Compatible OS:
OS X 10.9 or higher, 64 bit processor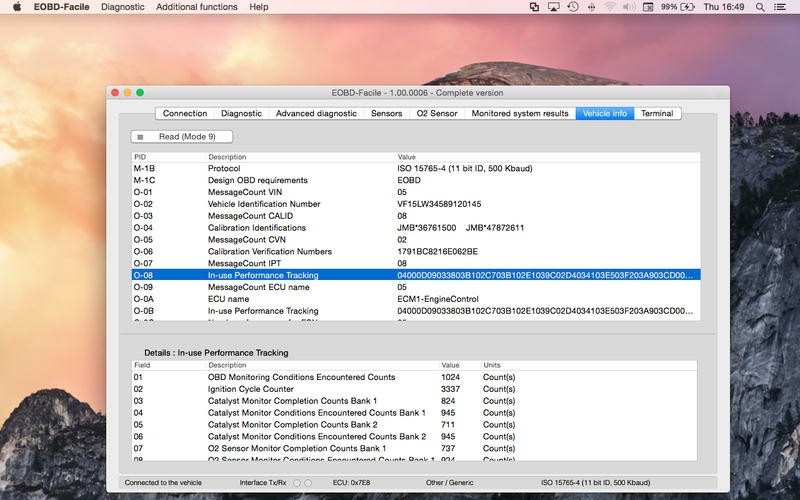 Language options:
Danish, Ukrainian, Russian, Bulgarian, Croatian, Hungarian, Bokmal, Norwegian, Turkish, Greek, German, Italian, Latvian, Czech, Slovak, Slovenian, French, Polish, Estonian, Swedish, Lithuanian, Romanian, Finnish, English, Dutch, Portuguese, Spanish, Arabic.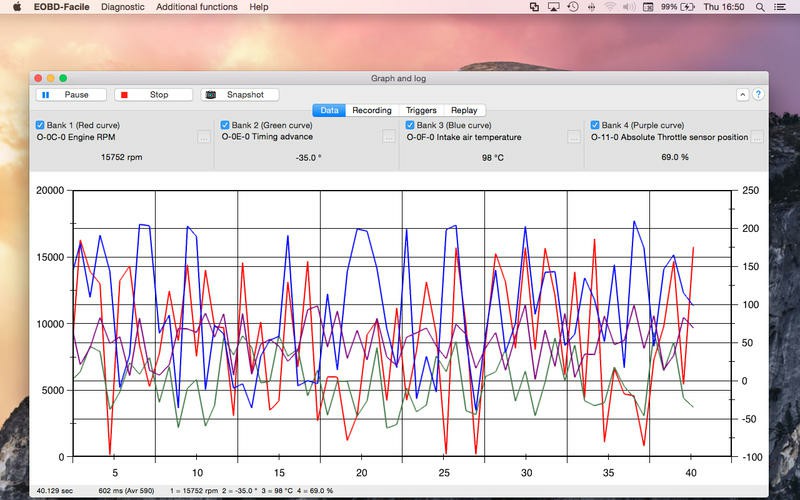 For more OBD adapter information, please check:http://www.fiberallobd.com/products.html
If there is any trouble during installation, setting, connection and using, please feedback to support@fiberallobd.com.