V311 Auto Diagnostic Scanner Upgrade Tool
This upgrade tool is for V311 OBD Diagnostic Scan Tool, product link:
Do some preparations before upgrade:
1, a type-C data cable ( if it is not available with Fiberall package)
2, a computer with Windows system
3, a Fiberall V311 OBD2 diagnostic tool
4, download the V311 Auto Diagnostic Scanner Upgrade Tool (file named ""UPDATA.exe") from our website
Installation:
1, Ensure the computer is working;
2, Insert type-c end to the V311 obd trouble code reader;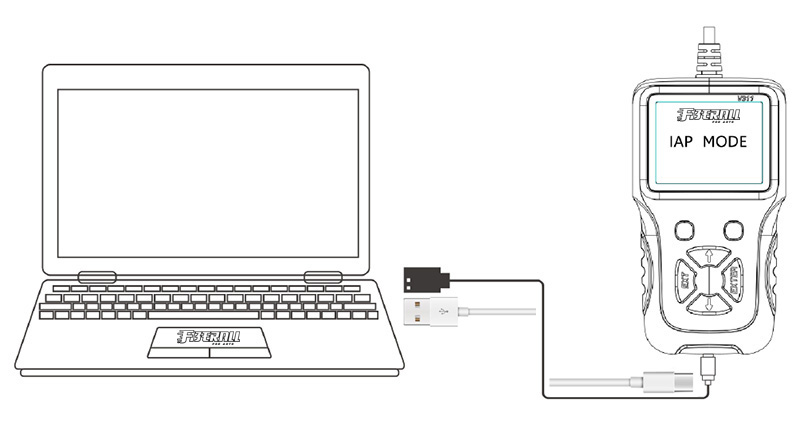 3, Press and hold the "down button" of the and insert USB end of the type-c cable into the USB port of the computer. The V311 car diagnostic scanner will enter the upgrade mode "IAP MODE" shown as below.
4, Before upgrade, the driver software will be installed automatically after the type-C(USB) cable linked the V311 fault code reader and the computer. And COM12 serial port shown as below can be found on the computer.

5, Open the upgrade tool (file named ""UPDATA.exe") and select the serial port mentioned as above (COM12).
6, Click to open the serial port.
7, Select and upload the bin file " UPDATA".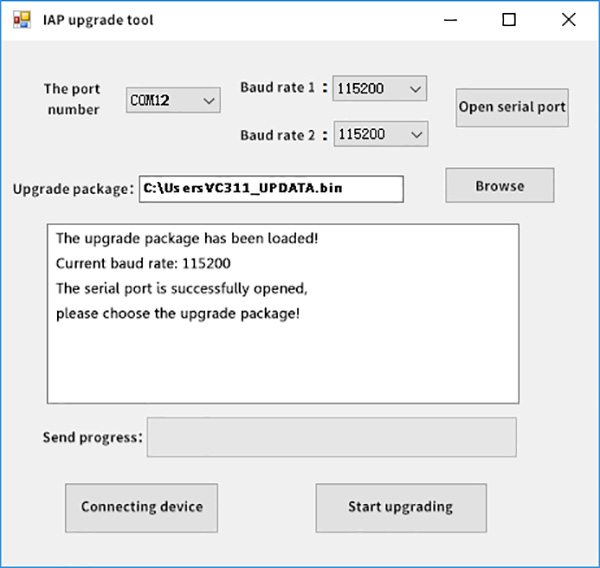 8, Click start upgrading, the upgrade progress bar will be displayed, and the installation will be successful in a moment.
Please feedback to support@fiberallobd.com if there is any problem. With screenshot, photo, video and problem description.

V311 Upgrade Tool.zip