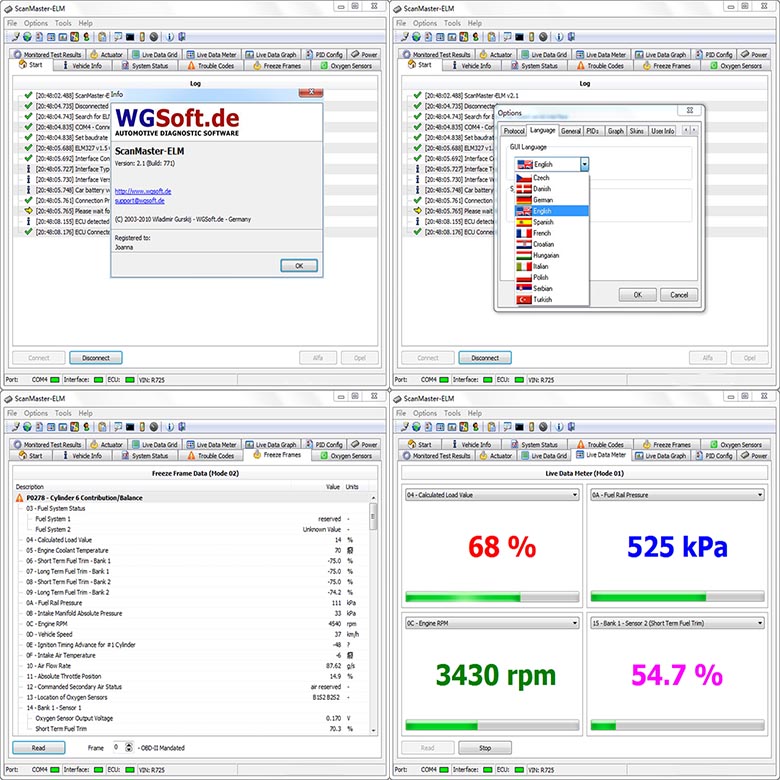 ScanMaster-ELM is a old software for obd code reader which is with ELM327 chip or compatiable version, it is suitable for computor operation system like Windows 2000, XP, 2003, Vista, Windows7, 8, 8.1 (32 and 64bit), and it supports OBD trouble code reader with serial port, USB interface, Bluetooth or WLAN (WiFi) interface.
We recommend user to use this trial App with our mini type OBD-II fault code reader like FA-B01,FA-B02, FA-B06, FA-B08, FA-V01B2, FA-V01H2, FA-V01L2,FA-V02H2, FA-V03H2,FA-V04HU, FA-V06H4, FA-V06H4K, WiFi OBD2 Fault Code Reader FA-B13, FA-B18, FA-V01HW, FA-V03HW, FA-V06HW and so on.
Note: This free application is for demo and trial use only.

Download