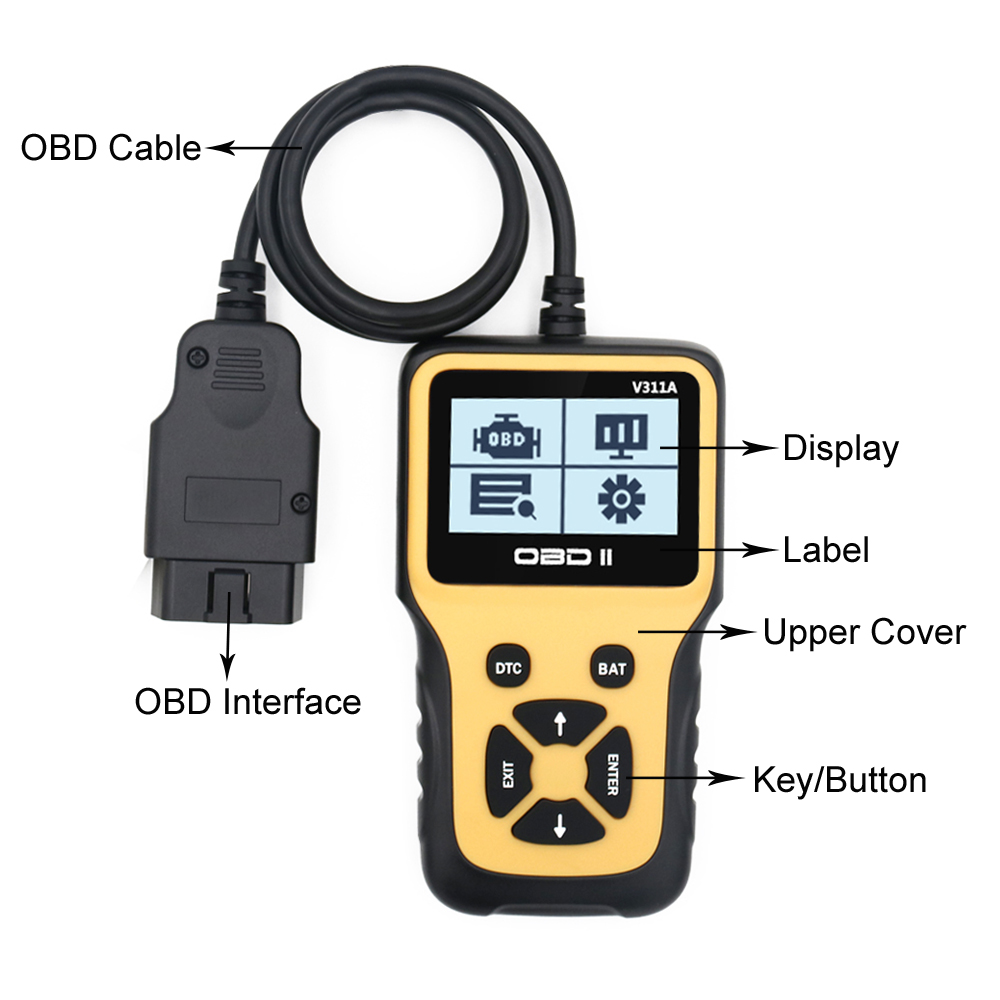 Customized Content of Fiberall Auto Diagnostic Tools


1, Label of display:
The label here is plastic label on the screen, not paper label on the packing. Color of the label, part number or other content on display of the obd diagnostic tool can be customized.
2, Upper cover/housing/shell/case:
Generally upper color of the DTC diagnostic tool is colorful. Color of the cover is changeable. And it also can be with appointed plastic material. Or partial change of the mold is acceptable. Change the patten or shape of the cover, reduce a certain part or add a part.
3, Lower cover/housing/shell/case:
Color of the lower cover is always in black. Customer can appoint customized color and material for the lower cover of the vehicle diagnostic tool. Or change patten, shape, or a certain part of the lower cover.
4, Length of the OBD cable:
The default length of the obd cable on the DLC diagnostic tool is 0.75m. Customized length like 3ft, 5ft, 10ft and so on is acceptable.
5, Wire/conductor spec/diameter of the OBD Cable:
22~26 AWG for options. Diameter of the obd-ii cable should be compatible with the hole of the cover.
6, Pin definition of the OBD interface:
Generally, OBD connector of the OBD-II Diagnostic Tool it is in accordance with SAE-J1962 or EOBD requirement. As for customized pinout, it should be in accordance with the compatible OBD protocols. Pin assignment diagram is necessary for order process.
7, Key/button:
Refer to press key on the front panel of the obd2 diagnostic tool. Both content and color on the press key, including words, arrow, icon.
8, User Manual:
Customized design or style, size and color of the user manual. Contents are revisable. Including customized photo, picture and diagrammatic sketch on the user manual.
9, Packing:
There are two default packing way for our engine diagnostic tool, blister box or cardboard box. Customer can appoint new design. Style of the packing, size, color and content and so on. Design document is required.