How to connect the vehicle diagnostic obd scanner?
Views:0 Author:Site Editor Publish Time: 2021-04-08 Origin:Site
OBD-II Scanner is a device that is used with the vehicle diagnostic system that can detect the overall state of the vehicle. The on-board diagnostic system is a standardization system that can send a command to different systems in the car to maintain its health. To understand the data collected by the car diagnostic system, the technician needs to use OBD-II Scanner.

The following is a list of article contents:
1. Types of OBD Scanners connecting to the car
2. Examples for how to connect OBD Scanner
3. What rules do you follow while connecting OBD Scanner?
Types of OBD Scanners connecting to the car
1. Mini OBD Scanner
Mini OBD Scanner is not expensive little, and it can be easily bought. It supports Bluetooth, WiFi, and USB connections. It requires supporting software to display data. With a car inspection system scanner, you can easily read the code of the vehicle. OBD2 Scanner can help users erase fault code and display real-time sensor data.
2. Handheld OBD Diagnostic Scanner
OBD Diagnostic Scanner is slightly more expensive than mini scanners, but the function is more. It supports reading, clearing DTC CODE, displaying basic functions such as real-time data. In addition, it can check the emission state, freezing frames, vehicle information, and battery voltages.
3. Professional diagnostic equipment
It supports all functions of mini and handheld OBD Scanner. It provides more additional features for professional compensation and maintenance. This scanner can also read the manufacturer code of OBD Scanner, or perform troubleshooting.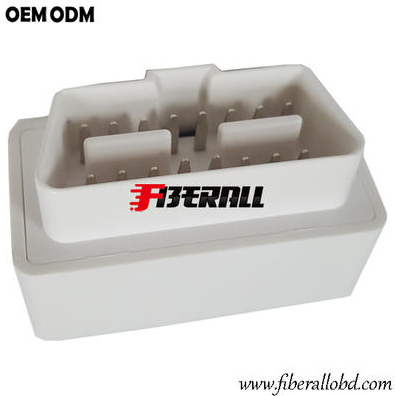 Examples for how to connect OBD Scanner
Take FA-B13B OBD2 Diagnostic Scanner as an example, this OBD Scanner communication method is WiFi. Since compatible with iOS, Android, Windows operating system, this OBD Scanner can be used in a Wi-Fi environment, and OBD2 Fault Code Scanner does not apply without Wi-Fi.
On the other hand, the WiFi scanner is faster than Bluetooth OBD Engine Scanner. After connecting to the car, OBD Scanner is wirelessly reversed and does not need to connect the cable. In addition to faster WiFi communications, this OBD Scanner is also compatible with Android, iOS, and Windows devices. Car OBD2 Scanner is suitable for OBD-II of most SUVs and trucks.
Finally, wireless Diagnostic Scanner can get more power from the vehicle compared to the Bluetooth scanner. Applications to OBD Scanner displays fault code and real-time data. In addition, there are many applications that are compatible with DTC OBD Scanner. When you have an OBD-II Scanner, users can choose to more in line with their own preference applications. Users can also download applications from light and technology official website.
What rules do you follow while connecting OBD Scanner?
First, you need to confirm the compatibility of the OBD Scanner. For example, FA-B20T OBD Diagnostic Scanner can only be used for OBD-II vehicles. Vehicles should support this agreement.
Second, if the compatibility is no problem, you need some preparation before the connection. Download the app from the Android app store, or get it from the light and technology official website. Our download link is https://www.fibrallObd.com/android-ic253182.html. After you want to install your application on your Android or Microsoft device in OBD Scanner.
Subsequently, start the car engine and then insert the OBD Scanner into the OBD-II socket. Set the application. If you use torque, open the application and find "OBD2 Adapter Settings". Then click "Connection Type" and select "Bluetooth". Search for available Bluetooth devices on your phone, find the Bluetooth name of OBD-II Scanner and pair it.
It should be noted that if the ignition switch is turned on before connecting the OBD Scanner, the connection may fail. If it fails, try shutting down the engine and igniting and insert an OBD Scanner. Restart the engine. If there is a connection problem that cannot be resolved, you can consult the technical personnel or sales staff of light and technology, we will provide you with professional services.